Dr. Danielle Rice, Doctor of Chiropractic
Dr. Danielle Rice, a native of Gahanna, Ohio, currently resides in Powell, Ohio with her wonderful husband and two beautiful boys.
Upon receiving her undergraduate degree in Biology, Pre-Med at Bowling Green State University in 1999, she entered Palmer College of Chiropractic where she graduated with honors in February 2003 with a Doctor Of Chiropractic Degree.
She spent her first year of practice as an Associate Chiropractor at a clinic in Reynoldsburg, Ohio before opening her own upper cervical chiropractic office in 2004. On July 1, 2007 Dr. Rice moved her established practice to the north end of Columbus in the city of Worthington.
Dr. Rice is a member of the National Upper Cervical Chiropractic Association, The Ohio State Chiropractic Association, and proficient in the Activator and NUCCA techniques.
Dr. Rice's passion is believing in the body's natural ability to self heal and self regulate. She continues to attend numerous seminars in order to search for more effective ways to correct spinal misalignments. "I feel blessed everyday to be doing this as an occupation. I take pride in helping our patients heal without the use of drugs or surgery. I truly believe HEALTH comes from Above Down and Inside Out!" On her days off from the office she is a supporter and lead volunteer at Lifewise Academy in the Olentangy school district. She loves serving God, spending time with her family, being outdoors, and has a love for the ocean and sports!
---

Tammy M. , Chiropractic Assistant
"I have worked in Chiropractic care before coming to work for Dr. Rice. I love the time and care she shows to every patient. We moved to the Worthington area from the Canton area in 2011. My husband and I have three awesome sons. I enjoy traveling, yardwork and watching my boys grow up."
Kristin M. , Chiropractic Assistant
"I've been back in the Columbus area since 2005, after living in North Carolina for 7 years. My husband of over twenty years and I have a beautiful daughter that graduating highschool in 2022. I enjoy traveling, reading and quilting. I was a patient of Dr. Rice's and reached out to her when I heard she was looking for another assistant. It's been a great fit and I love getting to know her and our patients."
---
Our Office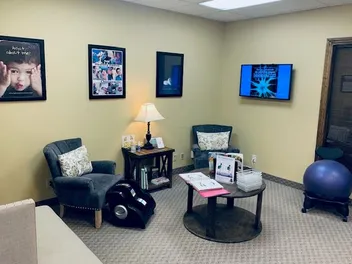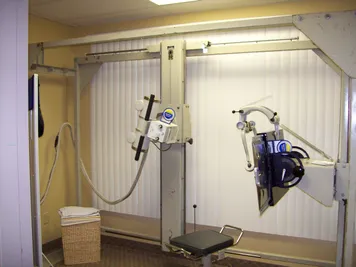 Upper cervical x-rays are taken with very precise and specific equipment that has been specially aligned to get accurate measurements in correcting the spine.
---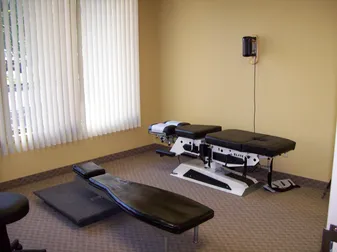 ADJUSTING ROOMS
The treatment rooms consists of an upper cervical table that is used for correcting the C1 misalignment and a flexion/distraction table which helps with traction of the spine.

---
Our office uses a Posture Screening Mobile Report to help identify postural issues and determine future progress. The purpose of this Posture Screen report is to objectively demonstrate the measurable changes in your standing neutral posture. Since the posture is considered the window to the spine, specific abnormal postural displacements are associated with specific spinal positions. If your posture is left uncorrected, then your spine skeletal system, discs, ligaments, blood vessels, muscles and spinal nerves will be under constant asymmetrical stress and will eventually adapt with pathological changes. This is a fabulous tool that allows us to compare your x-rays with your postural findings so we can can determine the correct treatment specifically for your spine.
---
RESTING/RELAXATION ROOM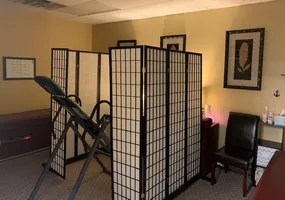 This is the resting/relaxation room. This room was created for the patients to rest after their spinal correction. The room includes two intersegmental tables, an inversion table and ice therapy while relaxing to instrumental music and diffusing of essential oils.